Can I Have Dental Implants at Any Age?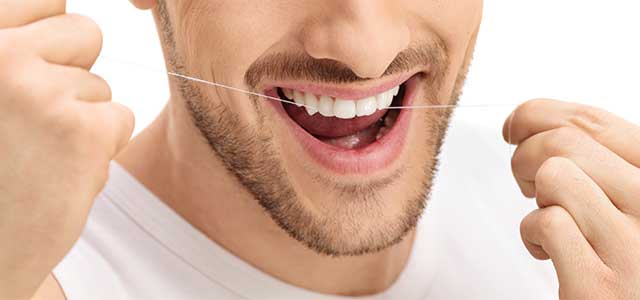 Dentistry isn't everybody's area of expertise and there is so no such thing as a bad question.
This is why at the Brisbane Dental Implant Group we love to educate our patients wherever possible. The question 'can I have dental implants at any age?' is a pertinent one as there is a perception that most patients who undergo dental implant surgery are somewhat older. The truth of the matter is that dental implant surgery is less a question of age and mores one of you being suitable for the treatment. The benefits of dental implants are far-reaching and have the ability to dramatically improve not only your oral health but your quality of life as well.
So, Who Is a Suitable Candidate for Dental Implant Surgery?
As we previously mentioned, the ideal candidate for dental implant surgery has very little to do with how old a patient is. So, what does a suitable candidate look like? Before any prospective treatment can take place, it is vitally important that we thoroughly assess your suitability for dental implant surgery. Here at Brisbane Dental Implant Group, our main focus has to be patient safety and to really consider the chance for success. Screening patients and assessing their medical and dental history is the only way that we can ensure that these two criteria's are met. Further to this, we always recommend that you have a conversation with your dental professional concerning dental implant surgery and everything that it involves in order for you to make an informed decision as to whether the surgery is in line with your needs and requirements.
Dental implants are the same as any other surgery in the sense that if you don't stand to benefit from it, then it shouldn't even be considered. Dental implant surgery requires that you have an adequate amount of jawbone so that we are able to fuse the implant with your jaw. If there isn't enough jawbone present, there is much higher chance of failure. Sometimes a bone graft is needed to ensure that there is sufficient jawbone for the procedure to go ahead. Another consideration for patients who are considering dental implants is the state of your general health and how capable you are of handling the possible risks and complications associated with the surgery.
Gum disease is another red flag that we look out for. Did you know it's the leading cause of tooth loss in adults? If you suffer with gum disease, it will need to be fully treated before any dental implant treatment can take place. So, as you can see, the patient requirements for dental implant surgery is much more concerned with your oral and general health than with how old you are and should never be a barrier to someone who wants to improve their smile.
Dental Implant Excellence from Brisbane Dental Implant Group
Dental implant surgery is a highly specialised arm of dentistry and it takes an experienced and knowledgeable team to perform the procedure successfully. The Brisbane Dental Implant Group caters to all of your dental implant needs under one roof for your convenience and to provide seamless care for all of our patients without the need to bounce around to various other practices. We are with you from the very beginning of your dental implant journey and take immense satisfaction in being able to improve your quality of life.
We offer treatment that is fast, efficient and convenient in a comfortable and relaxed environment. To find out more about our dental implant treatments or to make an appointment to come and see us, please click here.