Can veneers replace missing teeth?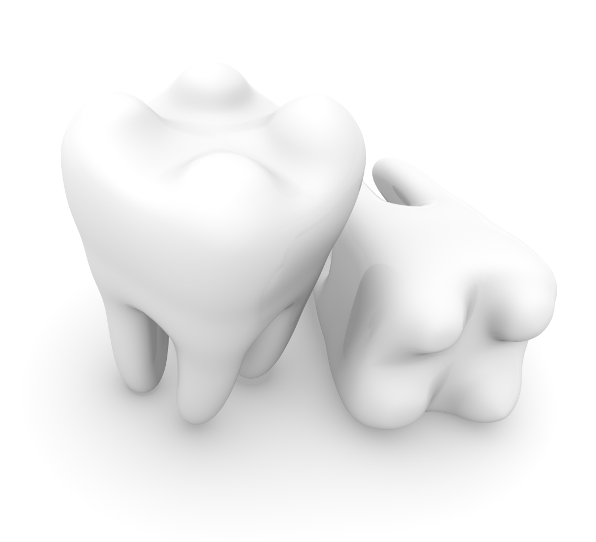 Or: what to do about a missing tooth
If you are missing a tooth there really is only one treatment for you. However, with so many dental options out there and so many blogs extolling the virtue of this or that treatment, it is unsurprising people become confused about what can and can't replace a missing tooth.
At Brisbane Dental Implant Group we recommend that the only treatment you should consider for a missing tooth is dental implant treatment.
Click here to read: Dental implants are the most popular treatment for replacing a missing tooth
Click here to read: Implant dentistry: look after your whole mouth
Why dental veneers cannot replace a missing tooth
A dental veneer cannot replace a missing tooth because this treatment is cosmetic. It's a thin veneer of porcelain (or composite) which is bonded to the front of your teeth. Dental veneers are used to conceal chips, cracks and stains that can't be treated with tooth whitening.
Generally speaking, dental veneers are placed on the teeth within the smile zone (that is, the six upper and six lower teeth visible when you smile).
The key takeaway here is you need teeth to have dental veneers placed.
Why dental implants are the best treatment for missing teeth
If you are missing a tooth there are two main treatment options: implant dentistry or a dental bridge. Unless you're missing lots of teeth. In which case implant-supported dentures are an effective solution.
Implant dentistry
Missing a tooth?
Wondering what the best course of action is?
If you are missing a tooth you should visit Brisbane Dental Implant Group for assessment. If you are in good oral health, have a healthy amount of jawbone, and do not have gum disease you are an ideal candidate for implant dentistry.
If you don't have adequate jawbone density, one of our oral and maxillofacial surgeons may be able to perform bone grafting surgery so you are able to have implant dentistry.
Dental implant treatment
Stage one of this treatment involves the placement of the dental implant at the site of the missing tooth root. Over the next 3 to 4 months your jawbone will fuse around the implant in a process known as osseointegration.
Stage two commences once your jawbone and the dental implant have fused together. Stage two is when an abutment is attached to the implant and your gum sewn closed. An impression of your teeth is taken in order to create an implant crown.
Stage three is the attachment of the implant crown to the abutment.
At the end of the treatment process, one of our team will explain to you what you'll need to do to take care of your dental implant.
What to do if you're missing a tooth
Many people shrug off a missing tooth. They've got a lot more teeth. Their chewing doesn't seem affected. Their speech is fine. Why replace one tooth?
There are a fair few medical reasons why replacing a tooth is good. Here are three:
it can stop your teeth becoming crooked
it can prevent further tooth loss
it can prevent jawbone atrophy
If you are missing a tooth, we recommend you give Brisbane Dental Implant Group a call. Our friendly team will assess your oral health and determine what the best treatment for you is.
If you would like to know more about dental implants, and how Brisbane Dental Implant Group can help you, or to book an appointment, please contact us.