The cost of dental implants in Brisbane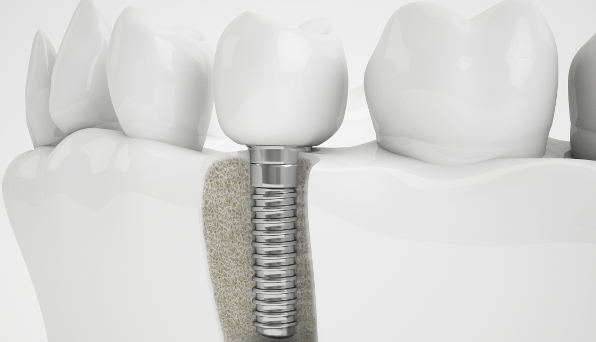 Why do I have to call to find out the cost of dental implants?
There is a very simple reason you won't find prices on Brisbane Dental Implant Group's website: no two treatments are the same.
That is not to imply we charge each patient a different price for the same material. What we mean is that no two mouths are the same.
Click here to read: Missing a lot of teeth? Implant-supported dentures may be the solution for you
Click here to read: What are your options when it comes to replacing a missing tooth?
For example:
Two patients need single dental implant treatment. Let's say one patient's name is Abigail and the other's Brian. Now while both patients only need a single dental implant treatment, Brian needs jaw surgery and Abigail suffers from the early stages of gum disease (gingivitis). What this means is that both will need additional treatment: for Abigail she'll need her gingivitis treated before she can continue with implant dentistry. For Brian he'll need either bone augmentation or bone grafting.
Gum disease for dental implants
Abigail finds out she is experiencing symptoms of gingivitis: now a dentist has to determine if her gingivitis was the cause of tooth loss, or she has gingivitis because of her tooth loss, because this can affect how this early stage of gum disease is treated and how implant dentistry is approached.
If Abigail's gingivitis is treated then she can proceed with implant dentistry. However if she has periodontal disease this can't be cured: it can only be treated so even after her implant dentistry she will have to continue having treatment for her periodontal disease.
While a prosthetic tooth, like a dental crown, is impervious to decay, a dental implant is not impervious to gum disease. Gum disease for dental implants is called periodontitis, and can cause dental implant failure.
The importance of jawbone surgery
For Brian, jawbone surgery will mean he can have implant dentistry. But the cost his dental implant has been compounded by the cost of jawbone surgery. But the jawbone surgery is not optional. Without it, Brian would not be able to have implant dentistry which means his oral health could further deteriorate.
Dental implants are only half of the treatment; the other half is the prosthetic attachment: whether that's a dental crown, bridge or denture.  In our examples both patients find they need additional treatment to improve their oral health prior to the placement of dental implants. Which means the cost of dental implants differs from patient to patient.
Brisbane Dental Implant Group
When you are considering replacing a missing tooth consider this; one lost tooth can snowball into a series of problems:
One lost tooth can cause jawbone deterioration and—worst case scenario—cause further tooth loss.
One lost tooth can cause your other teeth to become crooked and put your bite out of alignment. If this happens you may require orthodontic work after implant dentistry.
This is just one of the reasons why many dental practices don't include the cost of dental implants: because implant dentistry is not simply the placement of an implant—not if it's done properly. A missing tooth affects your whole smile and as such there are cases when your whole smile needs to be treated.
To find out more about how Brisbane Dental Implant Group can help you, or to book an appointment, please contact us.