How Dental Implants Can Improve Your Quality Of Life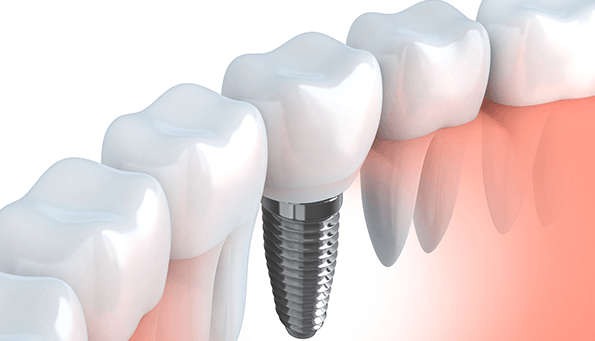 A missing tooth can affect your life in many ways. Whether it's making it hard to chew and eat or making you feel embarrassed about having a gap in your smile, it can make a big impact on your life.
And not just that. Aside from potentially affecting your oral health, it can also make an impact on your happiness and mental wellbeing. This is because you might feel like you cannot engage in activities without worrying about your missing tooth, or you might experience constant physical pain or discomfort.
A dental implant can do so much more than just improve your bite, smile, and ability to eat – it can improve your quality of life overall.
Looking to get a dental implant or want to find out more about the dental implant procedure? Contact us at Brisbane Dental Implant Group on (07) 3244 2400 to ask us any questions you may have.
Dental Implants Make It Easy To Chew, Eat And Speak
If you have a missing tooth, you know how tough it can be to chew and eat properly – especially if you're missing more than one tooth. Even if your missing tooth isn't visible at the front of your mouth, it can be difficult to eat some of your favourite foods without having all your teeth there!
You might have replaced a missing tooth with a denture, which can provide relief. But they can often be more of an annoyance or hindrance than a lasting solution.
A dental implant is a permanent option that allows you to smile, eat and chew as if it were a natural tooth.
A dental implant offers a durable, lasting solution that restores the functionality of your teeth to what they were before you had a tooth or teeth missing.
Dental implants are fixed into the jawbone, which means they do not move around like dentures or other less permanent options.
Dental Implants Give You Back Your Confidence
It can be embarrassing to have a missing tooth – especially if you are missing it at the front of your mouth. When you feel like you cannot share your smile with other people, it can be a difficult thing to live with.
We know that no one is more aware of the gaps in your smile than you are. A dental implant can give you back the confidence in your smile. After all, we believe that smiling is a vital function of your teeth – on par with being able to chew properly.
Getting a dental implant means you will go from hiding your teeth to sharing your bright, beautiful smile with others.
Your smile is such an important part of the way you engage with others, which means that a dental implant can restore your confidence in a big way.
Improve Oral Health
A missing tooth can mean you are more susceptible to infections and bacterial issues.
Without a missing tooth creating a big gap in your teeth, some of your existing teeth can start to move. This can cause a variety of oral issues. A missing tooth can also get food stuck easily in the gap and introduce more things that could harm your teeth and gums. This is why it's important to replace a missing tooth as soon as possible.
A dental implant helps maintain the integrity of your bone and jaw, ensuring that your teeth do not shift after losing a tooth.
Avoid infections and ensure that you do not compromise your oral health.
Contact Us Today For Information On Dental Implants
We believe that your smile is part of who you are. With our lasting dental implant solutions, we help our patients restore their confidence and protect their oral health.
Want to know more about what we offer? Our dental implant specialists can discuss your options and help you figure out what will work best for you.
Call us today on (07) 3244 2400 to find out more or book your appointment.