Implant dentistry: a cheap treatment is not worth the risk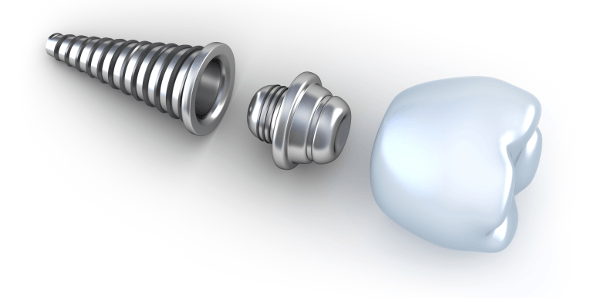 Visit the team at Brisbane Dental Implant Group for expert results
When discussing dental implants in Brisbane we could list the health reasons behind replacing a missing tooth; or explain why you need to maintain an optimal oral hygiene routine to decrease the chance of losing teeth.
This article is not going to do that as you're likely on our site looking for the best team of dental professionals to replace your missing tooth.
A key advantage of implant dentistry is that it replaces a missing tooth while looking after the health of your gums, teeth and jaws.
What happens when you visit us?
Brisbane Dental Implant Group has a team of specialists, dental surgeons and other medical professionals to give you the complete experience.
We provide you a new tooth, root and all, to benefit your oral health, overall health and appearance.
With our specialised team, dental implants are versatile. Whether you're missing one tooth, half a dozen teeth or all teeth: implant dentistry can help.
If you have inadequate jawbone material for implant dentistry: we can help you. Our team of oral and maxillofacial surgeons can perform bone grafts and bone augmentation ensuring eligibility for implant dentistry.
Why do you want to replace a missing tooth?
Simply put, replacing your missing teeth is good for you. Good for you in the short term and in the long term.
If you're edentulous (total tooth loss) implant-supported dentures look after your jaw (with the implants) and provide full chewing, speaking function with the overdentures.
By visiting Brisbane Dental Implant Group at Coorparoo in Brisbane, your implant dentistry needs are catered to. Not only do we have implant dentists and specialist trained oral and maxillofacial surgeons, we also have a prosthodontist, orthodontist and a physiotherapist.  From pre-treatment information to what to do post-surgery and recovery we will help and guide you through every step of the treatment process.
Implant Dentistry
If you would like to know more, or if you'd like to book a consultation, please don't hesitate to contact us on (07) 3244 2400