The Cost Of Dental Implants And Why The Prices Can Vary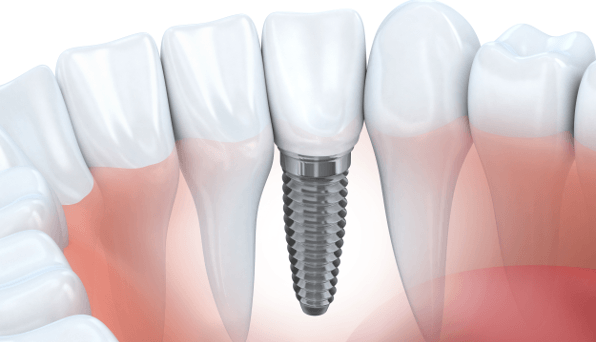 If you are looking to get dental implants, you likely have taken a look at some of the options available to you. You may have even got some quotes or prices for dental implants. If so you might have seen that the prices can vary.
Dental implants are by their very nature a complicated and in-depth procedure, so it is not going to be a cheap venture for your oral health. But with that said, you should not have to pay more than the dental implants are worth.
At Brisbane Dental Implant Group, we provide high-quality dental implants that deliver value and performance. Read on to discover the actual cost of dental implants and find out why they cost as much as they do.
Once we have explained the process, you will know the value of finding a dentist who knows what they are doing, and you will be happy to pay for their expertise.
How Much Is A Single Implant?
If you are just getting a single implant done in your mouth, you can expect to pay anywhere between $1,000 and $3,000 On top of this, you'll also need to pay for the abutment (support) and the crown. So the total cost you can expect to pay per tooth is between $1,500 and $6,000.
The above amounts are the out of pocket costs you can expect to pay without taking into consideration your private health cover or other insurance.
The total price does include your consultations costs, but your final cost may be lower or higher depending on your circumstances and what type of treatments you need.
The money you pay for your dental implant includes the costs of consultations, the implant being placed in your mouth, the metal abutment which holds the crown, the creation of the crown, surgical costs, and any bone grafting that may be required.
You may also need a CT scan and tooth extractions, depending on what type of oral health issues you have.
This makes it difficult to say for sure how much your implants will be without a proper consultation. You may have complications that need further work, or you might just need a simple implant treatment that does not require extra scans and appointments.
Furthermore, you might need to get multiple teeth replaced, which naturally means the costs of implants will be higher. If you are replacing between two and four teeth with an implant and crown, you may be looking at a total cost of up to $10,000. But again, this amount does vary depending on your circumstances and oral health needs.
Why Are Implants So Expensive?
A dental implant is a complicated procedure that involves a lot of precision and multiple consultations with your dentist. There is much more to a dental implant than a standard visit to the dentist.
On your first consultation, we will examine your mouth and take the necessary scans and X-rays to make sure you are a candidate for a dental implant. Your mouth needs to have sufficient bone to support the implant and to ensure it will fit for years to come.
Once we have identified that you are a candidate for an implant, we can begin preparing your jaw and gums for your implant. If you need a bone graft, then this will be done first to give your jaw time to accept the bone graft and strengthen. This process can take a few to several months.
After this, the abutment is placed. This is a metal piece that's installed in your jaw and designed to hold the crown.
Once your mouth has healed from the abutment placement, we are going to take more impressions of your mouth and let you choose the type of implant you want. Depending on your budget, you can get a fixed or removable implant.
The main reason why implants are so expensive is that they often require several consultations and treatments to complete. You might also need other dental procedures (e.g. bone grafts or sinus lifts) before your implants can be placed.
Everyone is different – and different treatments mean different costs.
Contact Brisbane Dental Implant Group Today
At Brisbane Dental Implant Group, we offer a one-stop shop for all your dental implants. We only use high-quality materials and complete all our laboratory work in-house to give you the best final outcome.
If you would like to book a dental implant consultation with Brisbane Dental Implant Group, please feel free to contact us.