Why You Want to Replace Your Missing Teeth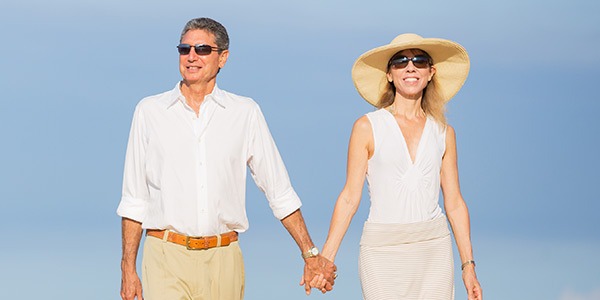 Dental Implants Are The Best Way To Restore Missing Teeth
Many people do not see the need to replace lost teeth. After all, they can still eat, still talk, so why bother forking out money for restorative dentistry?
The answer is simple.
Your oral health affects your overall health.
Studies conducted over the last five years have shown a strong link between oral health and severe health problems. An example of this would be gum disease. Gum disease is the leading cause of tooth loss in adults. It has also been linked to such health problems as:
Heart disease
Stroke
Diabetes
Cancer
Chronic kidney disease
Dementia
This link is a result of chronic inflammation and bacteria. You see, inflammation at normal levels is healthy it works to fight off foreign bodies: however, too much can negatively impact your body.
Missing Teeth Cause Further Oral Health Issues
When you lose a tooth, the jawbone that holds the tooth root in place starts to slowly dissolve. Over time, this bone does not grow back and if you seek dental implant treatment you may require a bone graft. This degradation of jawbone can lead to further tooth loss, misaligned bite (malocclusion), headaches and difficulty eating.
Don't Let It Get That Far
By seeking dental implant treatment soon after you've lost a tooth, you can minimise harm to your oral health. A dental implant treatment can restore function to your bite and help maintain optimal oral health.
What's Involved?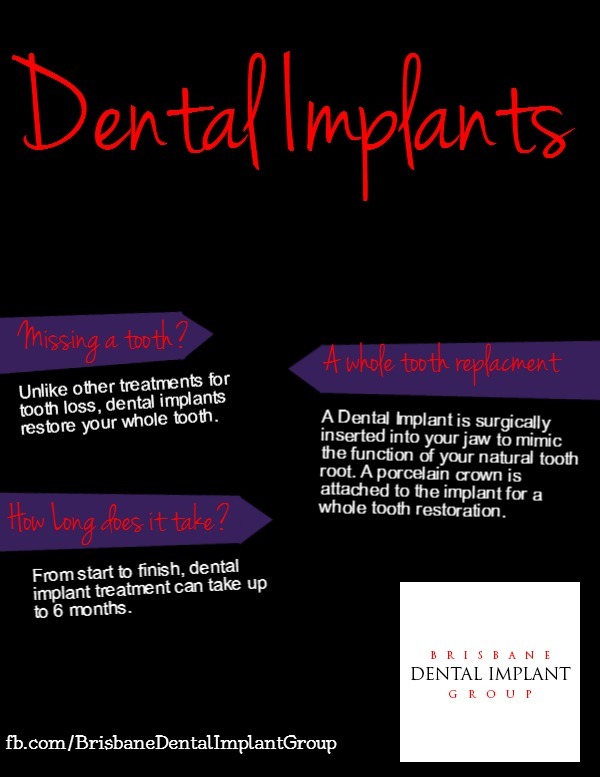 A Whole Toot Replacement
Unlike other forms of restorative dentistry, dental implants restore both the root and the crown of the tooth—and unlike dental bridges, teeth on either side of the missing tooth aren't affected. In fact, by replacing a missing tooth with a dental implant you are helping keep your natural teeth healthy. Short of severe gum disease, health issue or injury, the implant part of your dental implant treatment can last a lifetime.
How Long does the treatment take?
The length of treatment can depend on number of things:
Your oral health
Your overall health
Your body's ability to heal
Whether the dental implant is in your upper or lower jaw
All of these factors play a role in the healing time of your implant, because your jawbone fuses around the dental implant creating a strong and sturdy tooth root replacement. If the implant is in your upper jaw it will take longer to heal. There are other factors such as smoking and diet that can adversely affect the progress of your dental implant treatment.
Why You Should Visit the Brisbane Dental Implant Group
At our practice in Brisbane we have a team of specialists so that the whole dental implant treatment can be done in one place.
Our team consists of:
A prosthodontist (specialist in restoring and replacing teeth)
Implant dentist
Orthodontist
Oral and Maxillofacial surgeon
Oral Physiotherapist
Dental laboratory
By having a team of highly qualified practitioners, Brisbane Dental Implant Group are able to deliver every facet of the treatment at our conveniently located practice Coorparoo.