What a missing tooth means for your oral health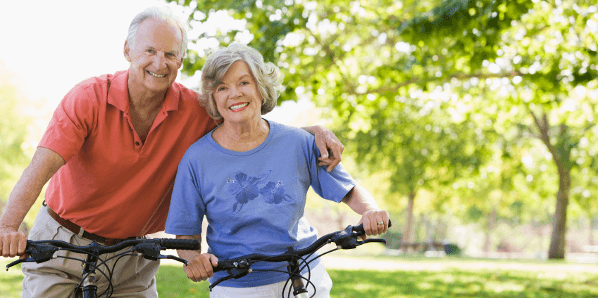 Dental implants restore the function and appearance of your smile
The leading cause of tooth loss in adults is gum disease. After that it's injury and accident.
Gum disease is preventable. In fact it is easily one of the most preventable diseases that humans suffer from. And yet it is still such a problem.
How do you prevent gum disease?
Brush and floss your teeth every day. Brush at least twice a day, and floss before bed. Additionally, you should eat fewer sugary snacks, drink fewer sugary drinks and visit your dentist regularly for check-ups.
Tooth loss caused by gum disease can cause further problems if not treated. Gum disease causes the gums to pull away from the tooth, so if it is not treated it can lead to further tooth loss.
Why replacing a missing tooth can solve problems
If you have lost a tooth because of gum disease, this will first need to be treated prior to implant dentistry.
This must be done as gum disease can spread. It can affect dental implants the same way it affects a natural tooth.
By replacing a missing tooth with dental implants, you can restore the appearance and functionality of your smile. A dental implant also restores the health of your smile.
When you lose a tooth it causes jawbone loss, gum recession, crooked bite and jaw problems. Jawbone loss occurs when the alveolar bone that "holds" the tooth root in place starts to dissolve. It does not grow back. When this jawbone dissolves it starts to affect the rest of your jaw and can—if not treated—lead, eventually, to further tooth loss.
Implant dentistry prevents this problem.
 Dental implants and your oral health
A dental implant is placed at the site of your missing tooth root. Biocompatible, the dental implant will, over a number of months (depending on four key factors), fuse with your jawbone creating a strong and sturdy tooth root. This provides jawbone stimulation which promotes growth. Which is what prevents the jawbone from shrinking.
The four key factors that determine how long it takes your jaw to fuse with the implant are:
Your oral health
Your overall health
If the implant is placed in your upper or lower jaw
Your body's natural ability to heal
Visiting Brisbane Dental Implant Group
When you visit Brisbane Dental Implant Group we will assess your oral health to determine what the best course of action is for you. It is important that we ensure you are a suitable candidate for this treatment as an unsuitable candidate may have a higher risk of implant failure.
We offer a range of treatments from single dental implants all the way through to implant stabilised dentures. Our team is comprised of oral and maxillofacial surgeons who can provide bone grafts if necessary, as well as a prosthodontist, orthodontist and physiotherapist.
Dental implants are the best replacement for a missing tooth
Unlike other forms of tooth replacement treatment implant dentistry replaces your whole tooth. The dental implant replaces the tooth root and the dental crown, bridge or denture replaces the crown.
Did you know that when you lose a tooth it affects your ability to chew?
For each tooth you lose you lose 10% of your chewing ability. And you have 28 teeth: 32 if you still have your wisdom teeth. This is because not all teeth are equal. Your front teeth are for tearing and your back teeth are for chewing.
To find out more about dental implants, or to book an appointment, please contact us today.