Meet The Team at Brisbane Dental Implant Group
At Brisbane Dental Implant Group we aspire to help you recapture your oral and general well-being as well as the appearance of your smile.
Dr Howard and his team aim to provide the highest level of service and treatment to each patient in a welcoming and professional environment.
Periodontists and oral surgeons from Brisbane Dental Implant Group specialises in dental implant placement from single tooth replacement to multiple tooth replacement and rehabilitation.
Dr Michael Howard, a Coorparoo dentist, performs all implant surgery here at our Coorparoo practice and works in conjunction with his team of specialists on site to offer the best possible outcome for each individual case.
Our team of experienced dental implant professionals looks forward to working with you. Trust our years of experience for your dental surgery in Brisbane.
Dr Michael Howard BDSc(Hons)(Qld)
Director of Brisbane Dental Implant Group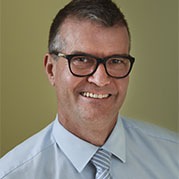 Dr Michael Howard graduated from the University of Queensland with a Bachelor of Dental Science (Hons) in 1982.
His special interest and skill in implantology led him to undergo extensive further training, and develop a skill base aimed exclusively at dental implant reconstruction. He has since accrued almost 30 years of experience in dental implant therapies including all surgical and prosthetic aspects.
Dr Howard established the Brisbane Dental Implant Group to house an expert team of dentists at Coorparoo in 2005, where, together with a maxillofacial surgeon, a prosthodontist, and specialist lab technicians, he is able to provide his patients with a complete implant therapy service under the one roof.
Dr Howard is a member of the International Congress of Oral Implantology and the Australian Society of Implant Dentistry. He is also actively involved in lecturing and training the next generation of dental implant professionals.
Dr Edward Hsu BDSc (Hon), MBBS, FRACDS (OMS)
Oral and Maxillofacial Surgeon
Dr Hsu is an Oral and Maxillofacial Surgeon who is interested in all aspects of his field, and always strives to help patients achieve the best possible outcome for their dental implant needs.
Dr Hsu's surgical specialties involve the treatment and diagnosis of defects, injuries, and diseases of mouth, jaw and facial regions.
At Brisbane Dental Implant Group, Dr Hsu performs an extensive array of grafting procedures to provide Dr Michael Howard with a bony base to enable implant placement for patients who may have insufficient bone or defects. The joint team management of patients results in a much better final prosthetic outcome from the comprehensive planning to the final prosthetic outcome.
After obtaining his Dental qualification with Honours from the University of Queensland in 1999 and his Medical qualification also from the University of Queensland in 2003, Dr Hsu then embarked on numerous advanced surgical training rotations in several hospitals throughout Queensland. Further to this, he completed a surgical fellowship at a tertiary referral hospital in London.
Dr Hsu is registered as a specialist Oral and Maxillofacial Surgeon with both the Australian Dental Board and the Australian Medical Board. He is also a member of the Australian Medical Association, the Australian Dental Association and the Australian and New Zealand Association of Oral and Maxillofacial Surgeons.
Dr Hsu is also heavily involved in helping train the next generation of Oral and Maxillofacial Surgeons.
Meet Dr Peter Russell  BDSc MSc GCEd FADI
Prosthodontist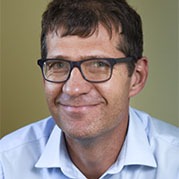 Dr Peter Russell is a registered specialist prosthodontist. His speciality involves reconstructive dentistry and the replacement of missing teeth. His private practice is confined to the expertise of removable prosthodontics (complete and partial dentures), removable implant-retained prosthodontics, implant crowns and bridges, fully edentulous implant cases, joint treatment planning, sleep apnoea management, TMD management and splint construction.
Dr Russell is involved in teaching removable and implant prosthodontics at the University of Queensland School of Dentistry. He is an ITI member and a member of the Australian and New Zealand Academy of Prosthodontics
Dr Kent Farmer BDSc MDSC (QLD)
Orthodontist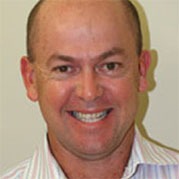 Dr Kent Farmer is a Specialist Orthodontist with a full time private practice.
He studied dentistry at the University of Queensland and graduated with first class honours in 1985. Kent started his dental career working at Mt Isa Base Hospital. He then returned to the University of Queensland to complete his Masters in Orthodontics in 1990.
Kent also has an interest in dental implants and is keen to work with other members of the Brisbane Implant Group to provide patients with the best possible outcome for their combined implant and Orthodontic needs.
Kent has worked at Ethos Orthodontics since 1990 and also works part-time as a clinical supervisor at the university. He is President of the Queensland branch of the Australian Society of Orthodontists.