The History of Dental Implants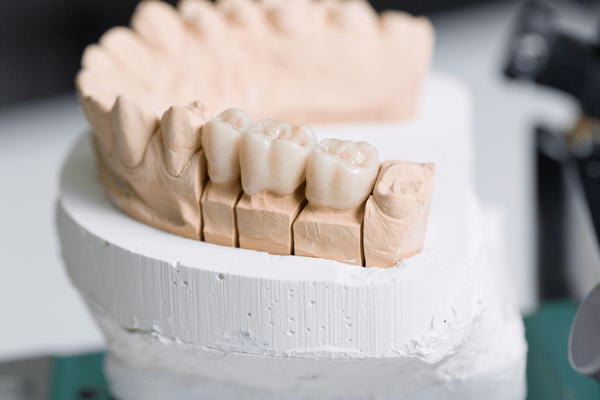 Human civilization has seen significant importance in having a complete set of teeth, whether for aesthetic or functional purposes. Across the globe and across history, people all over the world have developed ways to replace missing teeth—and—sometimes replace existing ones for aesthetics or represent a societal hierarchy.
Earliest Records of Dental Implant Technology
Chinese civilization, in as early as 2000 BC, was recorded using carved bamboo pegs to replace missing teeth. This is one of the oldest historical versions of dental implants on record.
And it was not until 1000 years later that the first metal replacement tooth was used. It was found on the mouth of an Egyptian Pharoah whose jawbone had a copper peg attached to it. Historians are led to believe that it was hammered on, though they are not too certain if whether it was attached while the leader was still alive or adorned once he passed away.
There were also archaeological findings in Celtic graves in France where the remains of the buried fashioned iron false teeth were. Historians date these findings to as early as 300 BC. And as with the ancient Egyptian king, experts agree that hammering a tooth onto a live person's jaw would be too excruciating and that these replacement teeth were attached after death for aesthetic reasons.
Throughout history, there have been several records of humans replacing their teeth with ones from animals or other people—the latter would be referred to today as a homoplastic implant. It's also not a good option, especially with today's technology, since implant rejection is a great risk.
Other materials found to have been used to replace missing teeth come in the form of carved bone from other body parts, rare gems and seashells.
Centuries of Development
Human ingenuity has kept pushing the teeth replacement technology forward, and in 1886, a doctor tried mounting a porcelain tooth crown onto a platinum disc, while others experimented with gold and other metal alloys. Though, these would prove not to be much of a success.
The primary issue with using foreign materials was body rejection—for a dental implant to be deemed successful, it must be fused with the bone, referred to as osseointegration.
It wasn't until 1952 that an orthopedic surgeon stumbled upon the remarkable properties of titanium and how it fused well with a rabbit's femur during an experimental study. It has led him to jump to a hypothesis that the use of titanium could expand into dental work, specifically for teeth replacements. And his studies proved right. Up to this day, titanium alloy screws are the standard for improving the chances of osseointegration for teeth replacement procedures.
Once the screw is successfully integrated into the human jaw, a crown can easily be placed on it. Paired with today's technology, dental implants are enjoying a 97% success rate for most dental practices.
One-Stop Dental Implants in Brisbane
Brisbane Dental Implant Group has simplified the process of getting dental implants by providing a complete facility in our implant clinic in Coorparoo. We have a dedicated in-house implant facility, as well as in-house specialists, so you won't have to make multiple appointments or travel to several clinics for your tooth replacement.
Take advantage of our comprehensive range of dental implant services by giving us a call at (07) 3244 2400 today.