Say Goodbye to Wobbly, Loose Dentures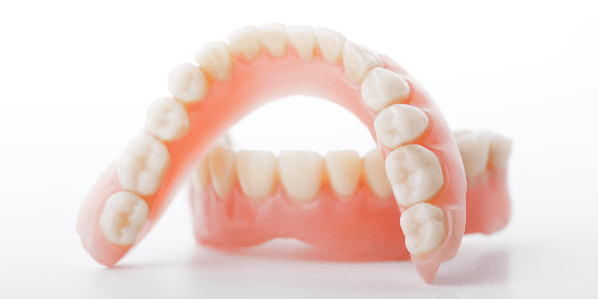 If loose, wobbly dentures have been a problem for you in the past, or the thought of uncomfortable loose dentures is putting you off at Brisbane Dental Implant Group we have the ideal solution for you.
If you have lost all or some of your teeth the best treatment for you may be dentures. Like a lot of treatments in dentistry, dentures do not have a good reputation.  The stereotypes in movies don't help the cause either.
In the real world dentures are still popular and still being used because they are one of the most effective ways to replace lost teeth. A denture, whether partial or full, will restore your bite, improve speech and your ability to eat.
What about dentures being loose and wobbly?
This is a problem that does tend to put a lot of people off receiving dentures. The answer to this is simple: implant-supported dentures. This form of treatment is where your denture is supported by four to eight dental implants. The dental implants are placed in your jaw and are a great way to stabilise dentures.
Three different implant-supported dentures treatments
At Brisbane Dental Implant Group in Coorparoo we offer implant-supported dentures that provide you with the dental support you need.
The benefits of stabilising your dentures include:
Restores proper chewing, which allows for better diet and improved health
Helps to stimulate and maintain your jaw bone tissue
Improves speech and confidence
When you visit us for your initial consultation we will discuss the best form of treatment and the best way to proceed. The different types of implant-supported dentures are:
1.       Fixed
If you are edentulous, a custom-made denture can be attached using dental implants. Between four to eight implants may be used and once the implants are inserted into your jaw and have healed you will be fitted for an overdenture. The overdenture is fixed to the dental implants and can be removed by your dentist for cleaning and maintenance.
2.       Removable
A removable implant-supported denture is like a fixed one with one exception: once the implants are placed in your jaw a custom-made bar will be attached to the implants to the support your new denture.
With your removable denture you can easily remove it for cleaning.
3.       Implant-stabilised
The difference with implant stabilised and fixed dentures is that a smaller number of implants are used. Implant stabilised dentures can also be removed at night to be cleaned.
If you have had restorative dental work done, it is important to visit the dentist regularly. This allows your dentist to ensure your continued good oral health and to maintain your dentures.
If you need dentures or are looking to stabilise the ones you've already got, visit Brisbane Dental Implant Group. Our team of highly-trained professionals will work closely with you every step of the way to ensure you get the best treatment for your oral health and your lifestyle.
To find out how we can help you, contact us today.