How to replace missing teeth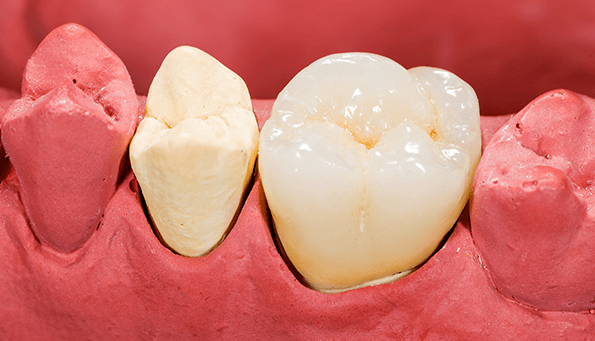 Brisbane Dental Implant Group provides patients with a variety of tooth replacement options
Losing a tooth can be embarrassing.
Losing a tooth can affect how well a person digests food, or how well they speak.
Losing a tooth creates health problems—the jawbone starts to atrophy as soon as you lose a tooth, what this means: after time this will affect the rest of your teeth.
If left untreated, tooth loss can cause further tooth loss—not in a month, not even in six months, however jawbone atrophy slowly erodes the jawbone. That's why people with few teeth have sunken cheeks: yes, they're lacking teeth but in lacking teeth there's nothing to stimulate jawbone growth.
Click here to read: Why putting off replacing a long-term missing tooth is doing you damage
Click here to read: Are you missing multiple teeth?
Other than jawbone atrophy, replacing missing teeth also looks after your remaining teeth and your occlusion (the position of the teeth when the jaws are closed).
When you lose a tooth the teeth on either side of gap start to shift in order to close the gap. This causes crooked teeth, which can cause a misaligned bite—that can, if not treated properly, cause neck pain, shoulder pain and headaches.
How to replace missing teeth
Brisbane Dental Implant Group offers a range of dental implant treatments to replace missing teeth. From replacing a single tooth to replacing all your teeth, dental implant solutions are a whole tooth replacement.
A dental implant treatment consists of a dental implant and an implant crown, bridge or denture. The dental implant replaces the tooth root—it is surgically placed at the site of the missing tooth root where your jawbone will fuse with the implant creating a strong and sturdy artificial tooth root.
Tooth replacement options
In order for implant dentistry to be successful, you must have good oral health and have enough jawbone density. If you do not have adequate jawbone, one of Brisbane Dental Implant Group's oral and maxillofacial surgeons can perform a bone grafting operation. This will ensure you have adequate jawbone density for a successful treatment.
Keep in mind that prior to any treatment we carry out a thorough assessment of your oral health to ensure you are a suitable candidate for dental implant treatment. While this is—in nine cases out of ten—the best and most effective treatment for patients, there are cases when a patients oral health prohibits the administration of this treatment.
If this is the case, we have a team of dental health care professionals who can help rehabilitate your oral health so you can receive the best quality treatment available.
Brisbane Dental Implant Group offer treatments from single tooth replacement all the way to treatment for total tooth loss. If you are unsure which dental implant treatment is right for you, please feel free to contact us for further information.