New study: "Implants improve quality of life and save on long-term costs"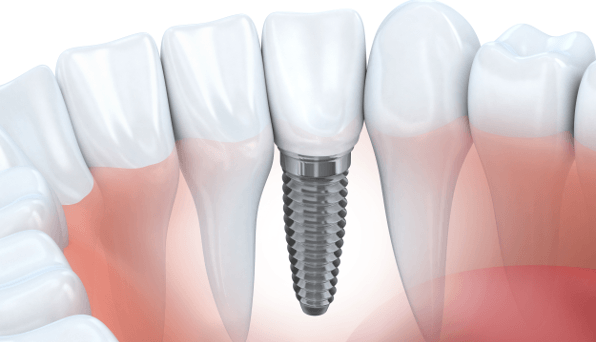 Over the last ten years more and more data has been collated on the long-term effectiveness of dental implant-based treatments
A study published by the "International Journal of Oral and Maxillofacial Implants" was conducted over 10 years and reviewed 14 studies.
The review which appeared in the journal stated that:
Implants improve quality of life (this is generally through improved chewing function and speech).
A single dental implant treatment is usually more cost-effective when compared to dental bridges (however, this was not the case when the need for bone surgery was required for successful implant treatment).
In the initial, implant–supported dentures are more expensive than traditional dentures. However, patients who are edentulous (have no teeth) find implant-supported dentures are more comfortable. Also, it was found over the ten year period the study was conducted that patients with implant-supported dentures had decreased oral health-care costs.
When compared to traditional tooth replacement treatments, dental implants have a better long-term cost effectiveness (which is generally due to the fact that dental implants look after your jaw and your teeth where other tooth replacement options do not)
Click here to read: Should I get Dental implants or root canal therapy?
Click here to read: What a missing tooth means for your oral health
The importance of this ten year study
While this is not the first decade–long study conducted on dental implant treatment, it does back up those dentists and prosthodontists who are confident this is the best tooth replacement treatment currently available.
No other tooth replacement treatment looks after your jaw and your remaining teeth the way dental implant treatment does.
Implant-support dentures
If you are missing multiple teeth and are considering dentures, Brisbane Dental Implant Group recommends implant-supported dentures. This treatment involves four or more dental implants surgically placed in your jaw and then the denture is fixed to the implants. The advantage of this treatment is that it looks after the health of your jaw and stabilises the dentures. By stabilising the denture you don't have to worry about it slipping and sliding around, so your speech won't be affect and you'll be able to eat normally.
At Brisbane Dental Implant Group we offer three different implant-supported denture options:
Fixed
Removable
Implant-stabilised
Will all three treatments involve dental implants? An implant-stabilised denture differs from the fixed and removable option in that only a small number of implants are used and you can easily remove the denture at night for cleaning.
Which implant-supported denture treatment is best for you will depend on you. If, on assessment, it turns out you do not have adequate jawbone density of implant placement, you will most likely require bone grafting or bone augmentation surgery; which one of our team will be able to perform for you.
If you would like to know more about dental implant treatments, or to book an appointment at Brisbane Dental Implant Group, please contact us today.